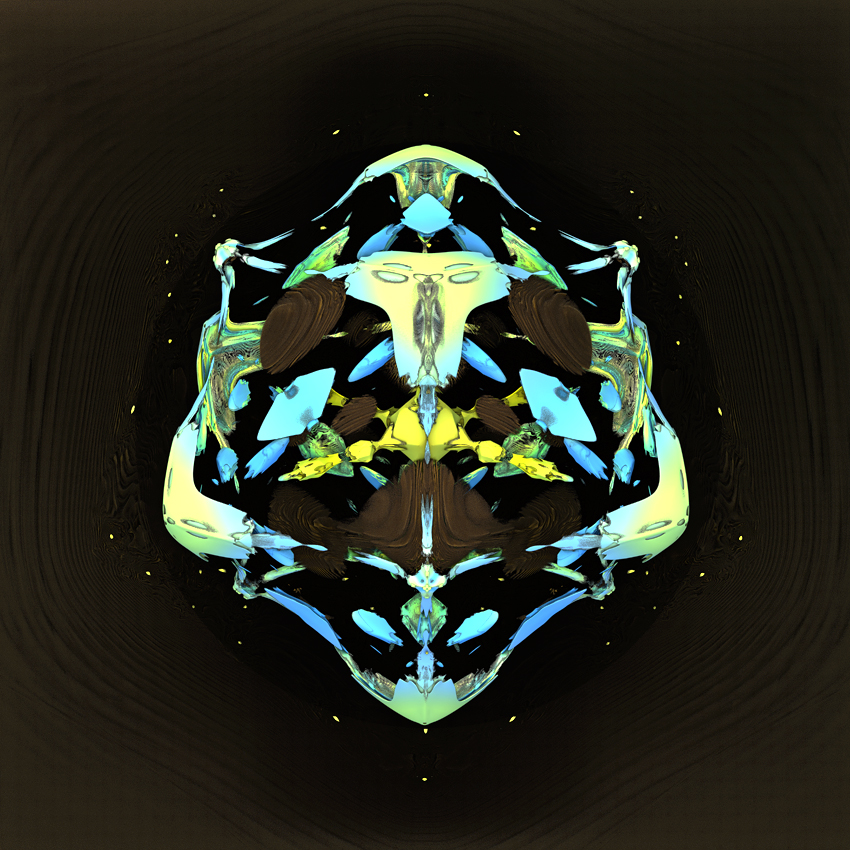 3D-fractal "BETH_1241" 200×200 cm (2 tiles) now called 'octa-Paule'
Above is the original picture "BETH_1241", now called 'octa-Paule',  from which the stl and the video was created.
The original is a digital fine art print on Dibond 200 x 200 cm in 2 tiles each 100 x 200 cm.
Please, see also the gallery slideshow "WESENHAFTES", which could be translated as "entity-like".
There is always one unique print in the original format
and a numbered edition of 6 prints in smaller sizes, e.g.100 x 100 cm.
If you are interested to have my pictures and/or (music-)video works in an exhibition
or if you want to buy one of my pictures please contact me.
Come back to this side. It will be updated soon.